E-commerce for Pest Control
Offer instant, automated quotes to your leads
Let your prospects enter an address and get an instant quote - right on your website.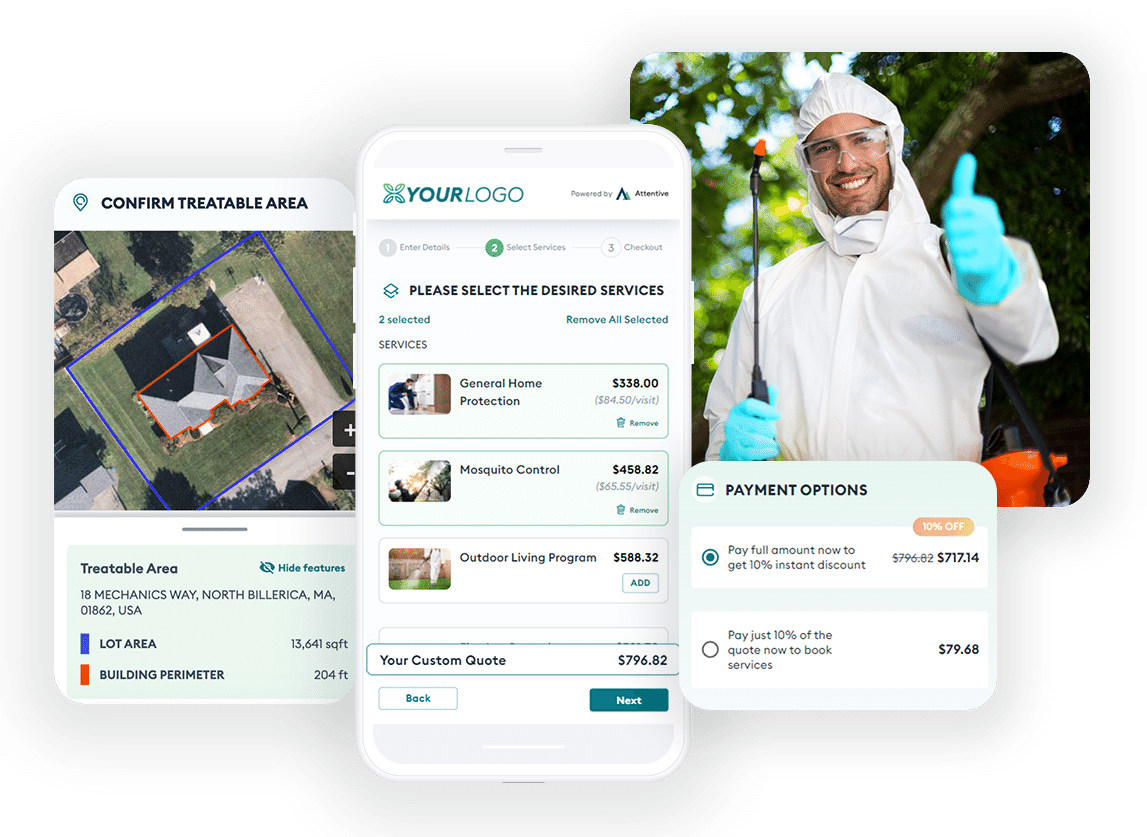 What our customers have to say
"Selling pest control online is very easy with Attentive. Chances of converting website visitors to actual customers have drastically increased as they can now create instant quotes on my website."
Create your online shop where your leads get instant, automated pest control quotes - 24x7
Try out your online shop now - select an address from below to begin
The most powerful CRM ever built for pest management professionals
Create instant quotes for offline leads with fully automated property measurements, manage customers, and track payments seamlessly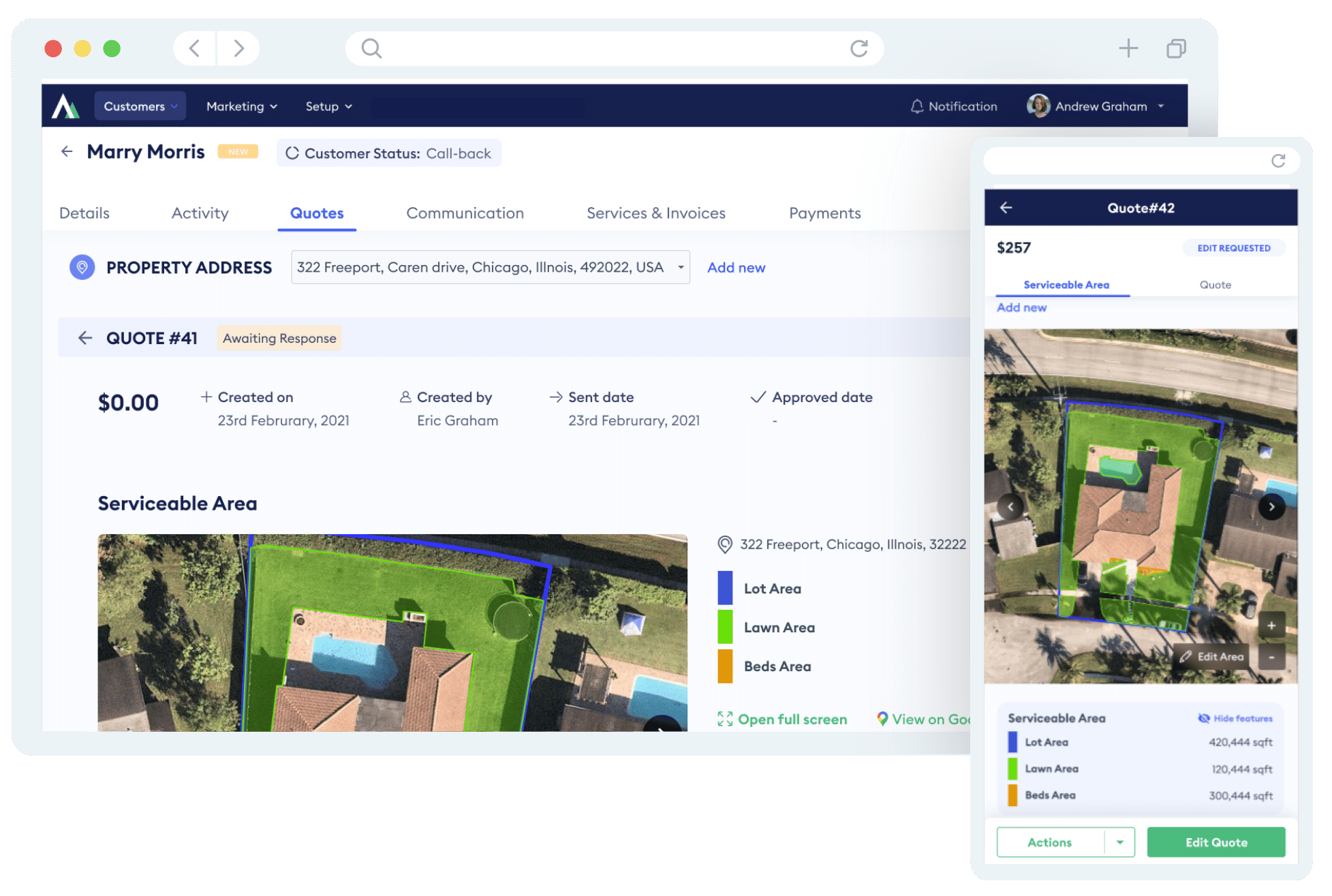 Annual Platform Fee
---
Online Shop with your service catalog
CRM platform with free access for one user
For additional users, you pay $99 per user per year
Monthly Fee
For 1,000 quote credits in a year. For more credits, contact us
---
FAQs
Need clarifications?
What is an online shop?
The online shop is your storefront on the internet. Your customers can create instant quotes based on your service catalog, and make payments to purchase your services - just like they buy products on Amazon.
How will an instant quote be generated by this software?
While setting up your account, you will need to add the services that you offer, along with defining the pricing structure (say, a per square feet rate or a pricing table). The software will create an instant quote based on the fully automated lot area and building perimeter measurements.
How will the CRM platform help me?
The CRM platform will help you manage all your customers, in one place. You will be able to create instant and customized quotes, send them via emails to your customers from within the CRM platform. It will also allow you to manage payments.
How can I try out this software for free?
Please click on the "SIGN UP NOW" button down below. We will help you get started for free.